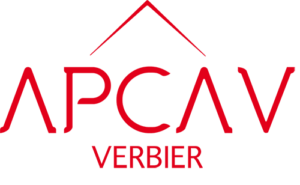 Verbier, December 13th, 2020
Ladies and Gentlemen,
Dear members,
We hope that you and your families are doing well.
In this particular year, we have unfortunately had to give up our traditional Ordinary General Meeting in December. In accordance with Article 27 of Ordinance 3 on measures to combat COVID-19, issued by the Federal Council, the APCAV General Meeting will therefore be held by correspondence. Thus, we propose that you exercise your rights in writing by means of the attached bulletin, as provided for in the aforementioned Federal Ordinance.
The agenda is as follows:
1. Approval of the minutes of the Ordinary Shareholders' Meeting of December 27, 2019 (available on our website or upon request at info@apcav.ch)
2. Report of the Committee on the past fiscal year (appended)
3. Presentation of the 2019/2020 accounts and the 2020/2021 budget (annexed)
4. Report of the control body and discharge to the responsible bodies (annexed)
The attached voting form must be returned to us either electronically at info@apcav.ch or by post to the association's address no later than January 10, 2021. The results of the votes will be recorded in the minutes of the General Assembly.
We also take advantage of this mailing to give you the invoice for your annual membership fee for 2020/2021.
Hoping that the situation will normalize in 2021 and looking forward to seeing you again soon, we wish you and your loved ones a merry Christmas and a happy and healthy New Year.
Brigitte Borel, President
---
Documentations: