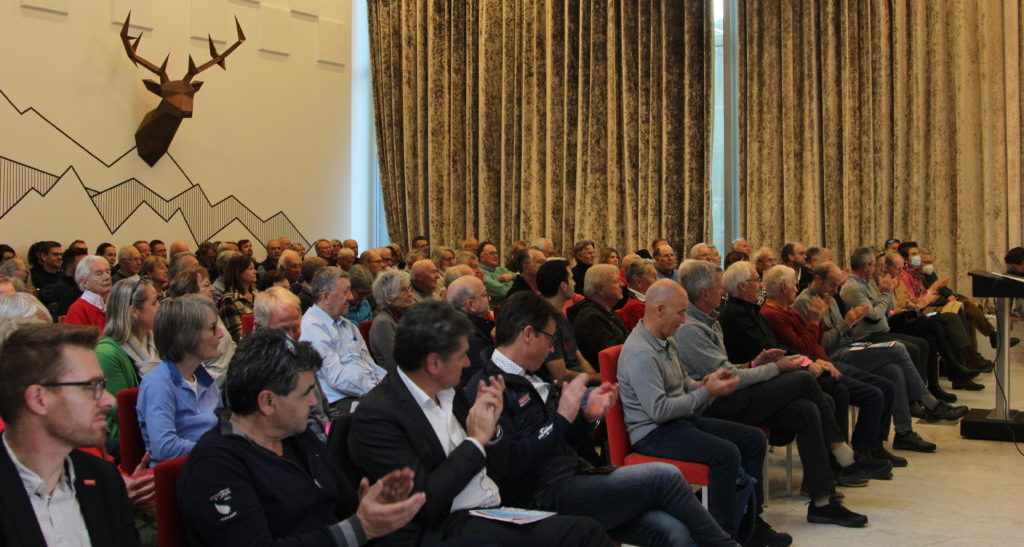 OBJECTIVE IS TO DEFEND
APCAV helps protect owners interests :
By keeping them informed and  guarantying them direct contact with the committee members.
By registering the adjacent plot numbers surrounding their properties with the Fiduciaire, who will notify them of any neighbouring planning applications.
By offering a free one hour consultation per year with the Fiduciaire de Verbier on fiscal or administrative matters.
By APCAV's affiliation to the FVSR2 (Fédération Valaisanne des Propriétaires de Résidences Secondaires) and APCAV's seat on the SDV (Société de Développement de Verbier).
OBJECTIVE IS TO INFORM
The APCAV website and newsletter inform property owners on:
Developments in and around Verbier.
New or changing fiscal policies.
Relevant issues communicated by the local authorities.
Members can access the meeting minutes of recent APCAV General Assembly at which local authorities make presentations.
—
We invite you to join our social media channels:
OBJECTIVE IS TO BRING TOGETHER
L'APCAV brings apartment and chalet owners together by:
NEW – Concrete events that allow discussion on topics related to property, to make decisions and to offer a friendly moment to members.
Two APCAV General Assemblies each year. The local authorities are invited to make presentations on future developments and to present changes to taxation and other important issues (Commune de Val de Bagnes, Verbier Tourisme, Téléverbier SA). APCAV members are invited to attend and submit questions in advance or at the Assembly.