APCAV is pleased to announce the election of two new members to its committee.
Our general assembly was held this Tuesday, July 26, 2022 in the presence of a hundred people including representatives of local authorities and partners.
The association will be able to count on the recognized competences of two new members of the committee:
Jérôme Monnier
Managing Partner of Positive Organisation Advisory Sàrl, a consulting firm serving leaders in the fields of governance, coaching and organizational culture. He holds a PhD in International Management from the University of St. Gallen and has over twenty years of experience in top executive development. He divides his time between directing the Swiss Board School-Romandie, a training program for directors of the International Board Foundation in St. Gallen, and coaching boards. He is also a lecturer in strategy at HEC Lausanne.
Sandy Pravato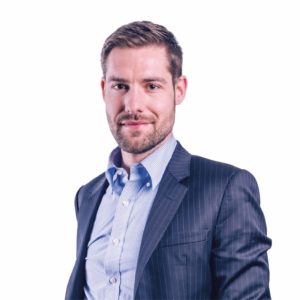 After studying law at the University of Lausanne, Sandy was admitted as a lawyer in 2013 and as a notary in 2016. He practices these two professions as a partner of Me Jean-Pierre Guex, notary in Le Châble. He is also a general councillor of the Commune of Fully, where he lives, and a deputy to the Grand Council of the State of Valais.
Brigitte Borel was re-elected as President for a fourth consecutive two-year term, as was Nicolas Leuba as Vice-President.
Hélène Maire, Thierry de Preux, Lotta Treschow and Jean-Renaud Brugerolle are leaving the committee. The first three members worked on the committee for more than a decade.
Laura Farrand, Michele Lloyd, Paola Möhl, Michel Posternak, Maarten van Gest and Robert Veldhuyzen were re-elected as committee members.
During the AGM, Brigitte Borel noted the strong links that now unite APCAV and the Fédération Valaisanne des Résidences Secondaires (FVSR2) as well as the Chambre Valaisanne du Tourisme (CVT), with special thanks to the presence of Nicolas Leuba in these two entities. Subsequent joint projects have been launched, such as the implementation of concrete measures to encourage the next generations to keep their properties in Valais in the context of inheritance.
Also, she noted that the pandemic has proved to be a gas pedal of trends, such as working from home, which has become increasingly easy thanks to advances in digitalization. It has been noted that Verbier homeowners are spending longer and longer periods of time in their properties and are even settling in primary residence. Requests for domiciliation are on the increase and, as a corollary of this situation, the real estate market in Verbier and the Commune of Val de Bagnes has experienced a real boom. Real estate transactions have been numerous since the end of 2020, reaching record volumes in 2021. Prices per m2 have risen to unprecedented levels. A couple of very high-end properties sold for over CHF 40,000/m2. Buyers are mainly Swiss, but the security offered by our country, as well as its stability and quality of life, are also attracting many foreign buyers.
Since property owners are the main contributors to the tourist tax in the Commune of Val de Bagnes – they accounted for 77% of the revenue in this area for the period 2020/21 – the APCAV is working to defend their interests so that they can benefit from compensation in relation to these expenses.
Among the points raised by Christophe Maret, President of the Commune of Val de Bagnes, during his presentation to the owners, was the good news that the Federal Court has ruled in favor of the Commune concerning the T3 and T4 zones where new construction will now be possible.
As for Laurent Vaucher, CEO of Téléverbier SA, he mentioned, among other things, the exceptional number of visitors to the installations during the winter of 2021/22 and the resumption of the Essert-Savoleyres Télémix project after more than 10 years of procedures.
Simon Wiget, Director of Verbier Tourism, spoke of the advantages of the VIP Pass, which will be expanded to take into account the expectations of owners.
Verbier, le 28th July 2022