Dear Members,
Please find below a message regarding the inititative Notre Verbier / Our Verbier, that we are supporting. We encourage our members to participate to the crowdfunding which will allow the project to be sustainable.
—
We've launched! Both the Notre/Our Verbier digital archive and our Kickstarter campaign. Notre / Our Verbier is a digital archive and community website dedicated to documenting the evolution of Verbier from 1950 to today and beyond.
Verbier and the Val de Bagnes has a large global community of followers, but it does not have a dedicated depository for its past and continuing story. Our Solution is to set up a website that engages locals and devotees to contribute their stories and content (photos, film, art, audio & print) into a digital archive that is interactive, fun and accessible to all. Our innovative use of technology enables the community to build its own history through storytelling – 'For the community by the community'. -an easily searchable archive by decade, year, activity etc.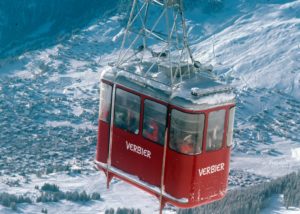 The vision of Notre / Our Verbier is:
'To Preserve the Past, Present and Future and to create a Living History for Everyone'.
We need your help and invite you to be an ambassador for us.
Please visit: https://www.kickstarter.com/projects/ourverbier/notre-our-verbier-digital-archive-and-community-website which explains the project in detail.
The Archive ( www.ourverbier.ch or www.notreverbier.ch) is live. We have already uploaded great photos and fascinating documents from 1900 to today. (Check out the Assainissement Technique of Verbier by the Federal Office of Transportation dated August 1945 for example.)
Please Sign Up and give us your feedback. We hope you'll like it and upload your photos, documents etc.
We have launched our crowd funding campaign on Kickstarter to raise about 7000 CHF for the second phase of Our Verbier's 'living history' project – the community part of the website, an online shop for local creators & an interview programme to record old-timers' memories.
Please help by being as an ambassador for us and backing our Kickstarter. The more support we get from you, the more chance we have of it succeeding. With your help and support we can make this happen.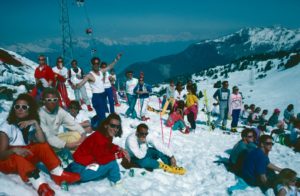 How you can help
Thank you