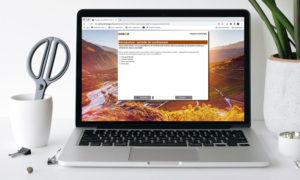 The current health crisis, with the obligation to telework for a large majority of the population, has led to changes in living habits in terms of where people live and stay. From a development perspective, it is important for mountain regions to understand what are the motives that have led some people to use their second homes more and what could be improved to sustain this trend in a post-pandemic future.
Verbier Tourism has been asked by the Institutes of Health and Tourism of the University of Applied Sciences HES-SO Valais/Wallis to conduct a study on this subject among owners of second homes. The objective is also to evaluate the interest in developing offers in the field of physical activities, well-being, and culture. Indeed, this would allow, among other development measures, to propose a living environment favorable to well-being and health while contributing to increase the attractiveness of the region.
By clicking on the following link, you will access an online questionnaire available in French, English and German: https://sphinxvipmanager.hevs.ch/SurveyServer/s/ITO/R2_sport_sante_Verbier_V2/questionnaire.htm. The response time is estimated to be around ten minutes. The answers are anonymous. They will be received, stored, and processed by the HES-SO Valais. Verbier Tourisme and the APCAV will only receive an overall summary of the results of the study. The questionnaire will be available online until 24.10.2021.
The HES-SO project team , Verbier Tourisme and l'APCAV thank you in advance for your valuable cooperation and time.