Due to the COVID-19 pandemic and following the new measures taken by the Federal Council communicated at today's press conference, we must unfortunately announce the immediate closure of our ski area and all our ski lifts (Friday, March 13, 2020 at 7:30 pm) for the rest of the season. This measure will be applied to all ski areas in our country.
All the events planned on the ski area for the rest of the season are cancelled as well as the Liverpool-week taking place in the resort.
After such a beautiful first part of the season and a second one which looked very promising due to the fabulous snow conditions, we are all very sad and sorry about this outcome. However, in view of the evolution of this pandemic, we must respect and apply without restraint the decisions of our authorities to solve this public health problem.
Thank you for your understanding.​​​​​​​
---
Coronavirus (COVID-19) – Le Conseil d'Etat prend des mesures strictes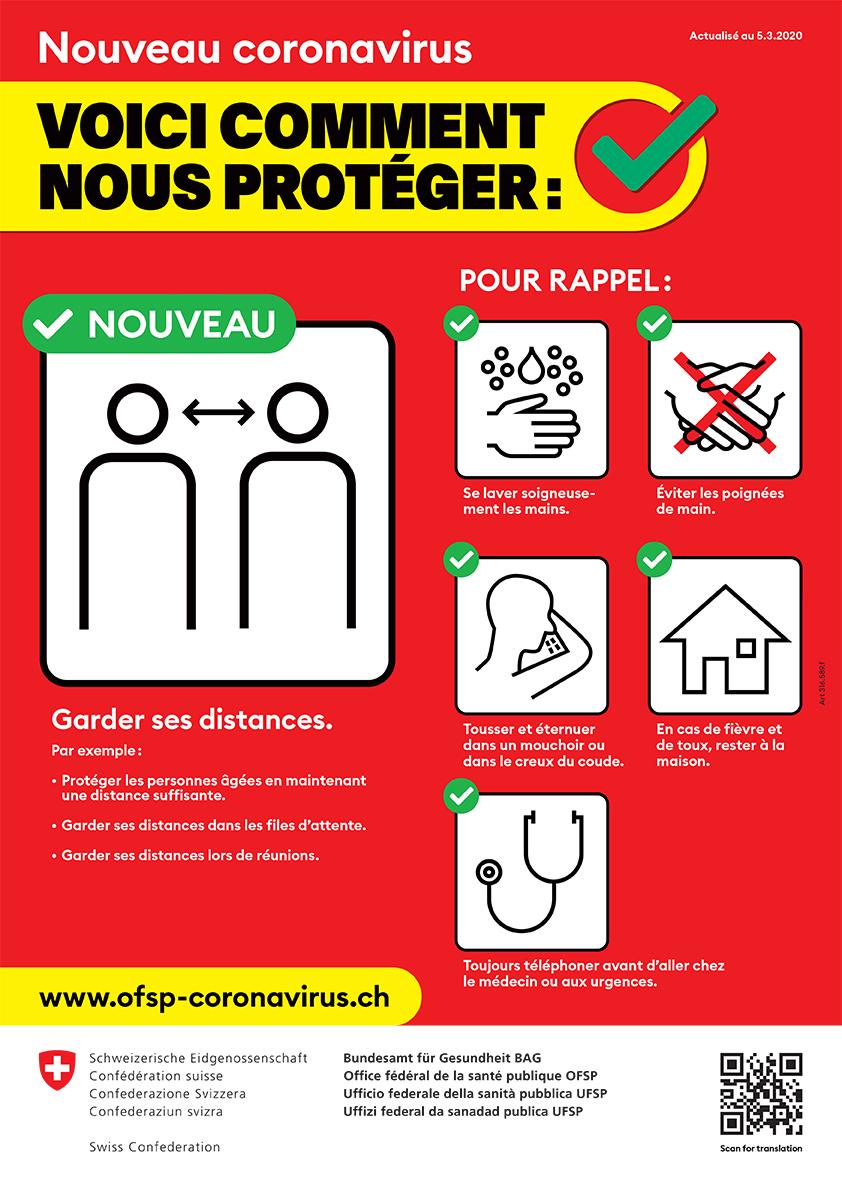 Le Conseil d'Etat valaisan prend des mesures strictes pour freiner la propagation de la pandémie de coronavirus dans le canton : fermeture des écoles, des structures d'accueil pour la petite enfance et des lieux de divertissement, interdiction des manifestations de plus de 50 personnes, interdiction d'activités et manifestations de groupes sportifs et culturels, recommandation de renoncer à des activités, événements et réunions en dessous de 50 personnes, limitation de la fréquentation des cafés, restaurants et cantines à 50 personnes, interdiction sauf exception justifiée des visites dans les établissements et institutions sanitaires et socio-sanitaires, limitation des contacts avec les personnes à risque. Ces mesures entrent en vigueur avec effet immédiat jusqu'au 30 avril 2020. Elles sont appelées à évoluer en fonction de la situation.