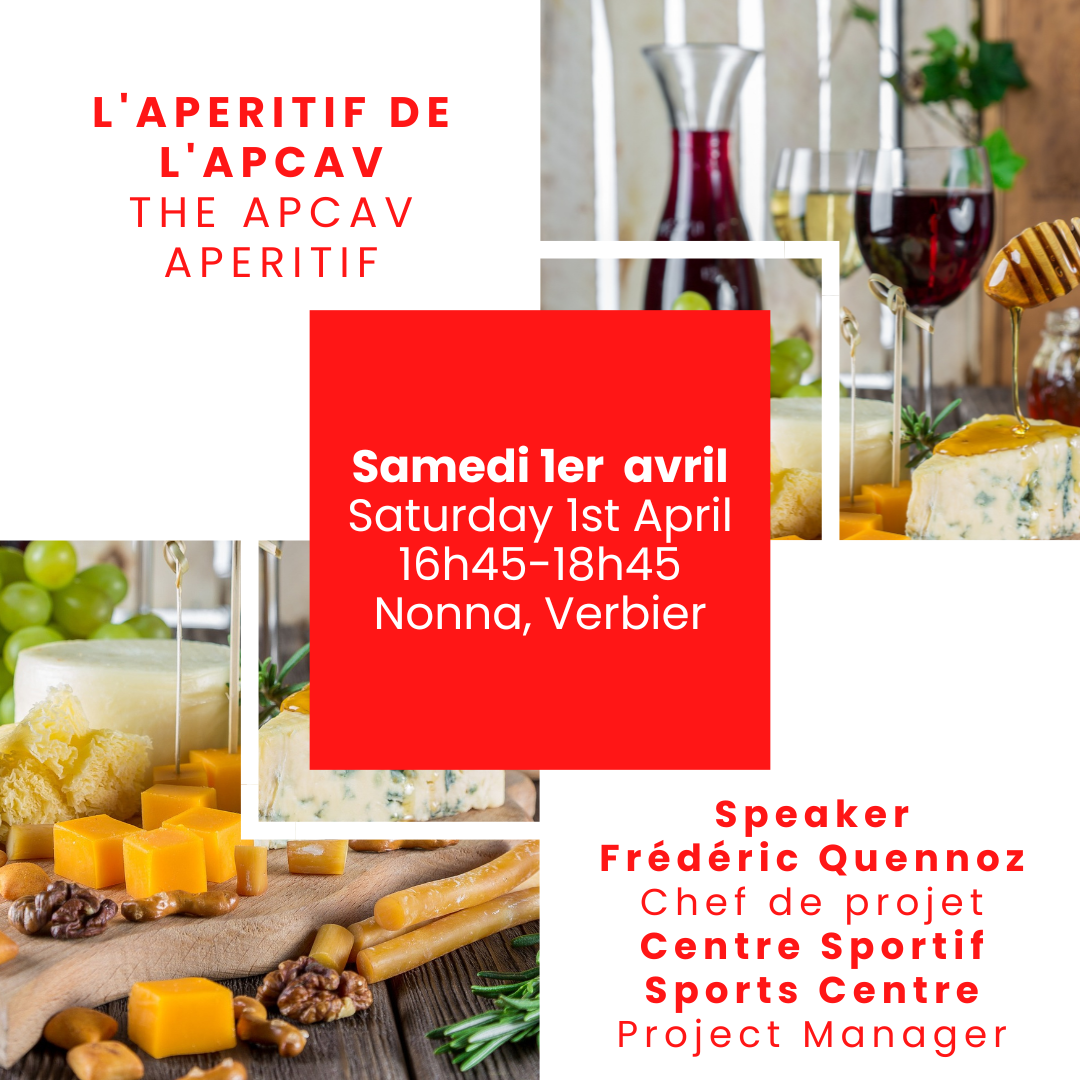 Dear friends and members of the APCAV,
We hope you are having a great winter season in the heart of our wonderful destination.
Before the end of the season, we would like to meet you for a drink and discuss current topics related to property. That's why we are excited to invite you:
Saturday 1st April from 4.45pm until 6.45pm
To the "l'Apéritif de l'APCAV & Infos Propriété"
At la Nonna, Place Centrale, Verbier
We will also have the opportunity to discuss more fully the future Sports Center of Verbier with its Project Manager Frédéric Quennoz of the Commune de Val de Bagnes.
The event is exclusively for members. We thank you for registering by e-mail at info@apcav.ch, before March 26th.
We look forward to meeting you on this occasion and send you our best regards.
APCAV