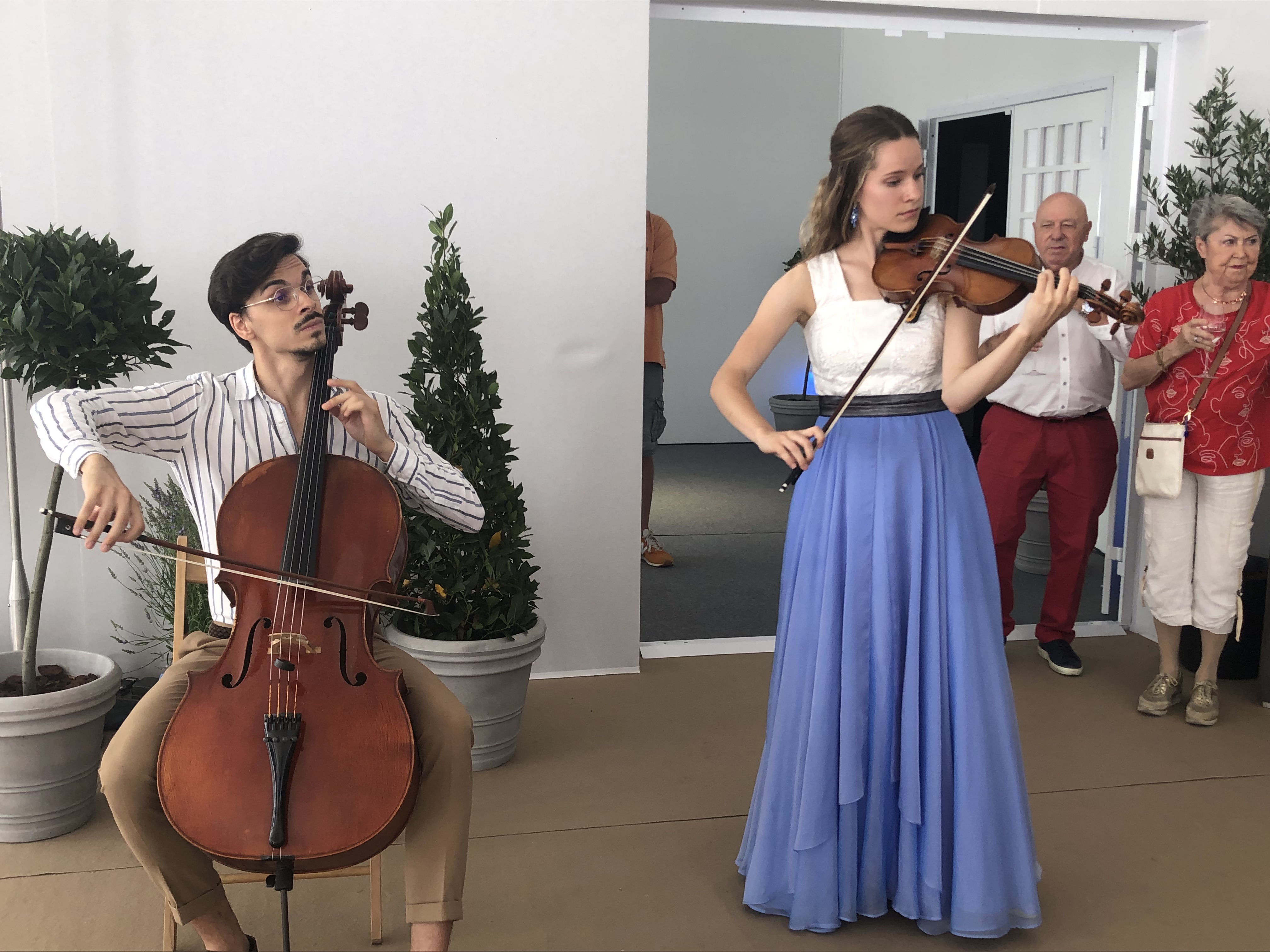 Following our APCAV General Assembly, we had the pleasure to meet for an aperitif at the Salle des Combins.
Stephen McHolm, director of the Verbier Festival Academy, kindly delegated two magnificent young students from the VF Academy to perform the Handel/Halvorsen passacaglia for violin and cello.
The talented Aubree Oliverson, 24 years old, from Los Angeles (USA) was on violin and Cornelius Zirbo, 24 years old, from Romania, was on cello.