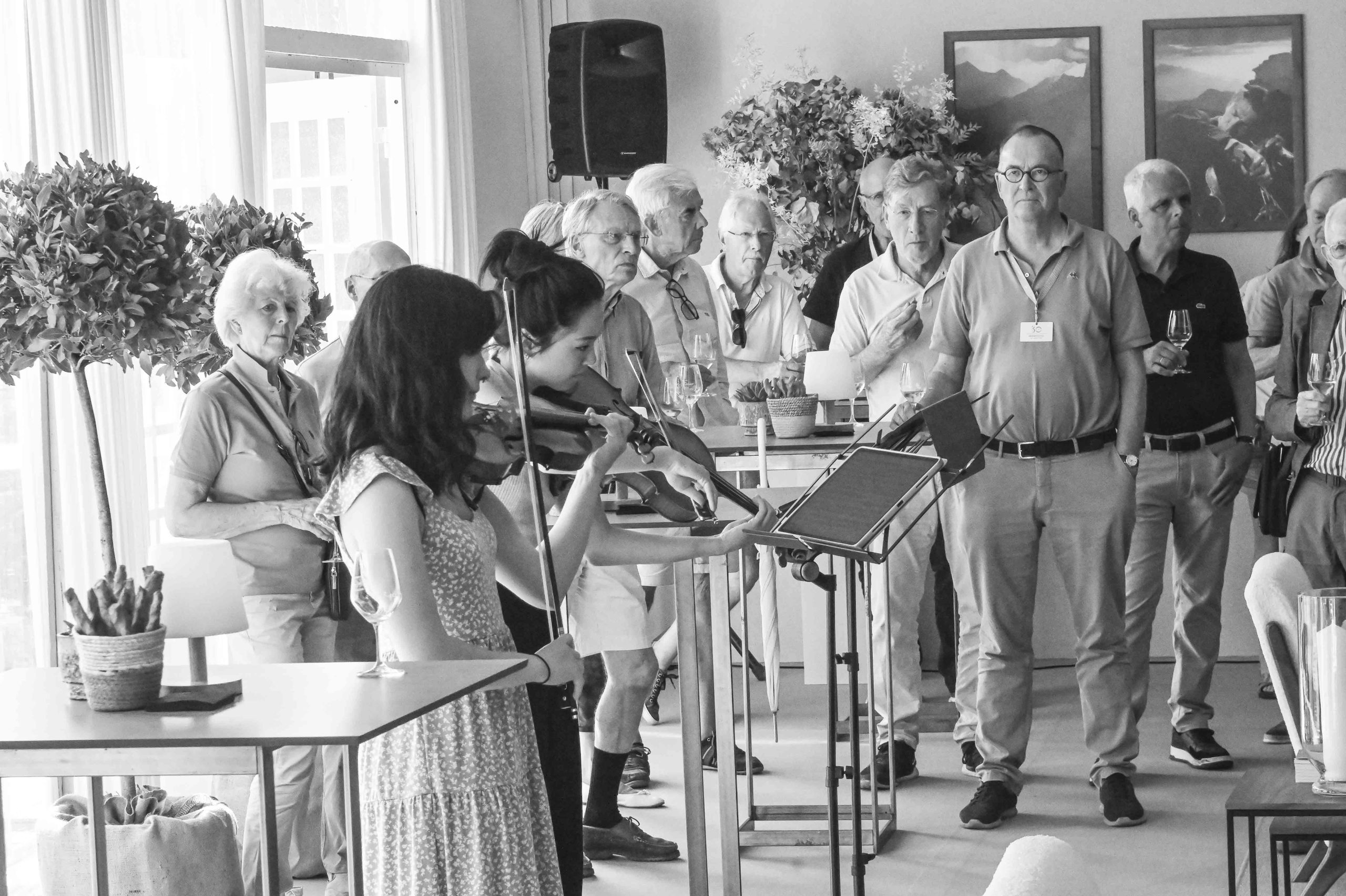 The APCAV's Summer General Meeting was held in the Verbier Festival tent on 18 July. It was an opportunity for members to hear the latest news from Verbier, thanks to the presence and speeches of Christophe Maret, President of the Commune of Val de Bagnes, Simon Wiget, Director of Verbier Tourisme, Laurent Vaucher, CEO of Téléverbier and Florian Michellod, President of the SDV.
The President of our association, Brigitte Borel, also provided some information at the event:
The APCAV is celebrating its 55th anniversary and members are invited to come and celebrate on Saturday 12 August at the Chalet Blanc (exclusive private club) at the top of the Savoleyres lifts. Registration is compulsory: https://www.apcav.ch/lapcav-fete-ses-55-ans/
All the actions carried out since the beginning of this year to energise the APCAV and encourage the next generations and new owners to join the association, including in particular: new themed and networking events and the development of qualitative content across communication channels (newsletters, website & social networks).
Feedback from the member survey: generally speaking, the level of satisfaction is high and this motivates us to continue our efforts. The information provided through our newsletters, communications and events is widely appreciated, and we would like to thank our members for the trust they have placed in us.
Members were then treated to a performance by two young artists from the Verbier Festival before sharing a convivial moment over a summer aperitif.
We would like to thank all the members who attended the meeting. We look forward to seeing you at the APCAV's 55th anniversary.
Photos: Cerise de Carvalho