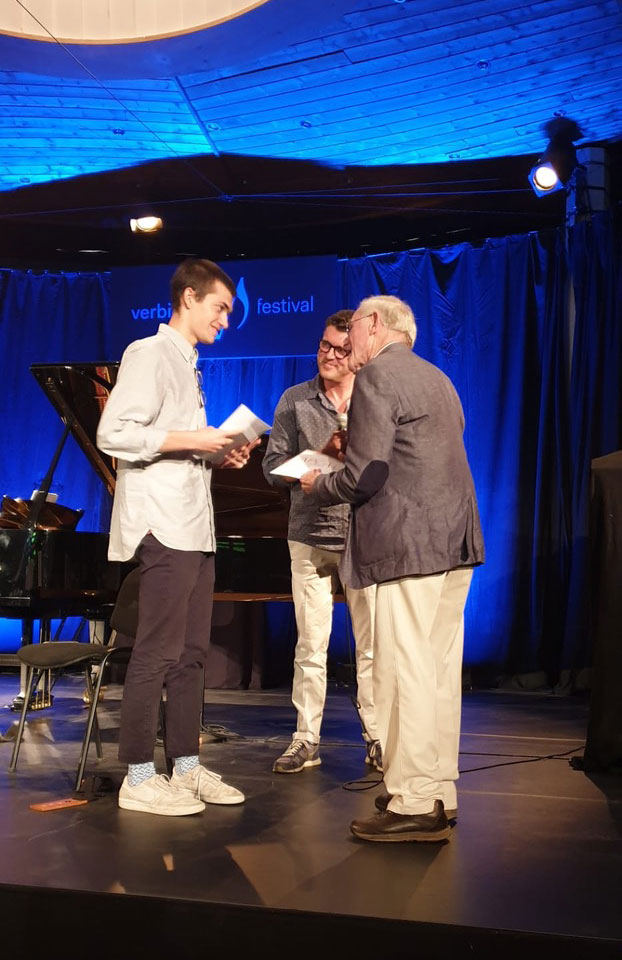 Friday, August 2, two remarkable chamber music ensembles from the Verbier Festival Academy performed at the church. At the end of the concert, the various Academy Festival prizes were awarded. The APCAV award is shared this year among the following recipients:
The Agate Quartet, four talented young musicians all from the south of France (Adrien Jurkovic, Thomas Descamps, Raphael Pagnon, and Simon Iachemet). This quartet is one of two ensembles selected to participate this year at the Verbier Festival Academy.

Cigdem Tuncelli, a Swiss violinist from Pully, 20 years old, and a member of the Verbier Festival Orchestra.

Connor Chaikowsky, a violinist from the United States, 18 years old, and member of the Verbier Festival Junior Orchestra.