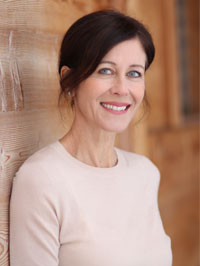 The APCAV held its 51st Ordinary General Meeting on Friday, December 27, 2019 in Verbier.
On this occasion, the approximately 150 members present re-elected Brigitte Borel for the third consecutive two-year term as President of the association. On another side, Nicolas Leuba, President of the Valaisan Federation of Secondary Homes, and Lotta Treschow will sit as Co-Vice-Presidents.
In addition to the re-election of a large part of the existing committee for a further 4 year term, four new members joined the committee. They are Jean-Renaud Brugerolle, Laura Farrand, Paola Möhl Pignatelli and Maarten van Geest.
After concluding the part reserved for the Ordinary General Meeting, Brigitte Borel gave the floor to the various guests, in particular Messrs Eloi Rossier, President of the Municipality of Bagnes, Jean-Baptiste Vaudan, Vice-President of the Municipality of Bagnes, Laurent Vaucher, CEO of Téléverbier SA and Joël Sciboz, director of the Tourist Office who presented in turn the latest developments of the resort.
She thanked Joël Sciboz for his role as director of the Verbier Tourist Office which he exercised for six years and will leave at the beginning of 2020, giving way to Simon Wiget who will manage the two tourist entities of Verbier, namely the Office du Tourism and Verbier Promotion. Note also that, even if we do not yet have all the statistics, the year 2019 will remain in the annals for the increase in attendance at Verbier, the nights from May to August having posted an increase of 30%. Attendance during the winter also promises to be at its highest level.
Despite this favorable situation for the Verbier resort, concerns remain. The members present at the meeting in particular expressed their concern about the legal battle which, for years, has hampered the project intended to allow Téléverbier to renew the link between La Tzoumaz and Verbier. On the other hand, the owners are concerned about the situation arising from the blocking of any new construction on more than half of the territory of the resort*, following a decision by the Valais judicial authority. This creates a climate of legal uncertainty that the Municipality is trying to resolve as quickly as possible, but for the moment no indication can be given on the date when new constructions will be possible. The APCAV Committee will remain attentive to this issue and hopes that the situation will be resolved quickly, in the interest of all users of the resort.
*(Visit the new "Constructions" tab for further information).
Verbier, December 28, 2019