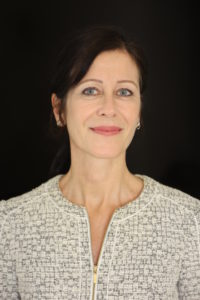 Dear APCAV members,
This year, once again, we face a precarious health situation. This is the reason why we have decided to postpone, at the last minute, the ordinary general assembly that we had planned for the end of December.  Instead, it will take place in July 2022 during the Verbier Festival. However, on behalf of the committee, I would like to say a few words to you during this holiday season.
At our last face-to-face general meeting, which was two years ago, in December 2019, Covid was at our door, perhaps even with one foot inside, but we were far from suspecting it. Likewise, we had no idea of all the events we would experience since then.
Some people wonder when we will get back to normal. Probably never. We will return to a normalcy for sure but not the one we knew before 2020. Today, it is very difficult to say what tomorrow's world will look like because there are so many variables that influence each other. However, we can already see that the pandemic will have been a catalyst for trends. We are thinking in particular of the acceleration of digitalization and the strengthening of home-base work.
As far as Verbier is concerned, we have observed that many owners have decided to return to their chalets and apartments during the Covid crisis. They appreciated the fact that they could work there efficiently while enjoying nature and the ski area that remained open last winter while all our neighbors were closed.
One of the corollaries of this situation is the real estate boom that Verbier is experiencing, as are most of the Valais resorts. Demand and real estate transactions have not weakened in the last year and a half. Prices per square meter have increased by an average of 3% in Verbier and will reach record levels in 2021, with some apartments reaching over CHF 30,000 per square meter. Buyers are mainly Swiss, but the security offered by our country and its quality of life are also attracting many foreign buyers. Requests for domiciliation are increasing.
The presence of many owners has allowed to revalue their contribution in the mountain regions. While tourism was understandably suffering a sharp decline, the resorts were able to count on their best ambassadors, the owners of chalets and apartments. This contribution is today unanimously recognized by all the actors of the station, whether they are political, tourist or economic.
Hence the introduction in Verbier of a VIP Pass for the exclusive use of its owners. You will find all the information you need on the following link: https://www.verbier.ch/ete/taxes-de-sejour-verbier-val-de-bagnes-et-la-tzoumaz-ete/
Amongst the good news, the gondola from Le Châble to Verbier is now considered as a public transport and integrated in the official timetable. It is therefore open every day from 5:15 am to 11:50 pm, all year round, except during maintenance days. During these days, the number of bus runs will be increased.
Another pleasing element is the fact that all the litigious files have now been dealt with by the Commune in the context of the illegal construction file. Putting an end to this case will make it possible to re-establish the security of the law which is essential insofar as it contributes to the stability of the value of our chalets and apartments. Indeed, for an owner who obtains the right to build after having called on professionals, it is important to be able to be assured that he can rely on this decision without running the risk of being confronted with problems later, in this case years later.
As far as the APCAV is concerned, we are pursuing our "Accessible Bagnes" initiative aimed at guaranteeing universal accessibility, i.e. to all types of services and infrastructures, for seniors and people with disabilities. Our recommendations are currently being studied by the Commune.
Among the other actions we have undertaken this year, I would like to draw your attention to the fact that we have negotiated preferential conditions with partners for APCAV members: https://www.apcav.ch/partenaires-APCAV/. Our goal is to expand this offer. I therefore invite you to regularly consult the page of our website dedicated to this.
I would like to conclude by wishing you and your loved ones a happy holiday season and a successful year 2022.
With the committee, we look forward to seeing you next summer for our ordinary general meeting. Since this is a year of statutory elections, we have indeed preferred to postpone the meeting rather than organize it by correspondence. However, we will keep in touch with you in the meantime, notably through our Newsletter.
In the meantime, be well.
Brigitte Borel
President