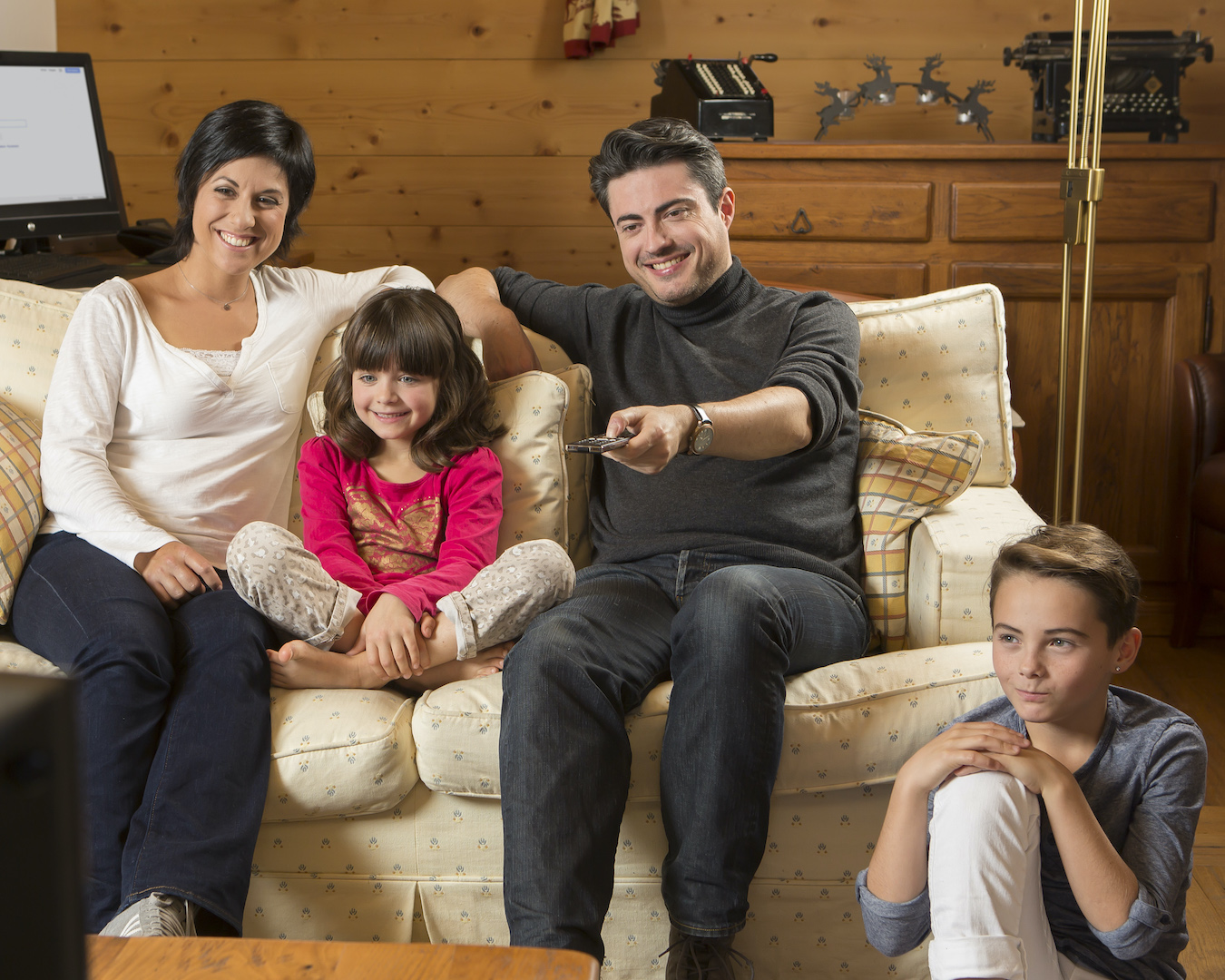 Whether you're working remotely or using a home automation system to manage your property, the quality of the internet is essential for today's property owners. How does the network work in Verbier and the Commune of Val de Bagnes? Do all chalets benefit from fibre optics? What can be done to improve the performance of your Wi-Fi? We met the Director of net+ Entremont, Mathias Darbellay, to answer our questions and provide useful tips for property owners.
Could you tell us a few words about net+ Entremont?
net+ Entremont is majority-owned by the Val de Bagnes municipality (86%). As a public limited company, our aim is to provide a truly high-quality service for the valley's residents and visitors, both for a small village and for the major international resort of Verbier. Our head office is in Le Châble and our team is made up of around twenty multimedia specialists. As a local company, we are also keen to maintain close links with the local people and work with SMEs in the district (estate agents, electricians, etc.).
What are the key values that you want to emphasise in your service?
First of all, proximity is necessary not only to ensure the installation, maintenance and operation of the cable network, but also to listen to our customers, the residents of the municipality, and to meet their needs.
Quality is also one of our priorities, particularly in terms of the smooth running of the network and sustainability. To this end, we have opted for a 99.94% underground network to preserve the landscape.
Finally, proactivity. We aim to put in place the best fixed and mobile technology with a view to anticipating the future needs and expectations of Internet users.
What are the advantages of fibre optics for users instead of coaxial cable?
Today, optical fibre and coax offer a high level of performance.
However, fibre optics offers unrivalled comfort with ultra-fast symmetrical speeds. In practical terms, this means good conditions for teleworking or having several simultaneous users, with stable speeds.
Secondly, it offers unrivalled reliability, with very few technical faults.
Finally, it is more in line with sustainability values. Representing a 'green' technology by its very nature and the way it is manufactured, it encourages new uses that are compatible with sustainable development: teleworking, videoconferencing, etc.
Is optical fibre available everywhere in Verbier?
Wherever you live in Verbier, you can be sure that fibre optics won't be far from your home.
Our network is the centrepiece of all our multimedia services and runs throughout the Entremont region from our head station in Le Châble. The network is mainly made up of fibre optics, and every year we extend it to homes.
What can be done about slow Internet connections at a property?
It can happen that users experience problems with their Internet connection. However, in most cases this does not concern the Internet connection as such, but rather the quality of Wi-Fi coverage.
To optimise coverage, residents can equip their homes with antennae and repeaters capable of relaying the Wi-Fi signal. It is essential to choose the right solution, depending on the use and specific features of the home. To help them with this process, residents can turn to our specialists or to our local electrical and IT partners, with whom we have a long-standing working relationship.
Do you have any other useful information or messages to pass on to homeowners?
The quality of the final service (speed of implementation, speed of intervention in the event of a breakdown, reduction in the administrative burden) depends on a number of players (estate agents, electricians/computer specialists, telecoms operators). Local service providers have been working together effectively for a long time to ensure this quality. Working with them is the best way to optimise the quality of service, so that you can concentrate on what's essential and enjoy the "Verbier experience".